#10DaysOfNickmas - Day 4
This contest is now closed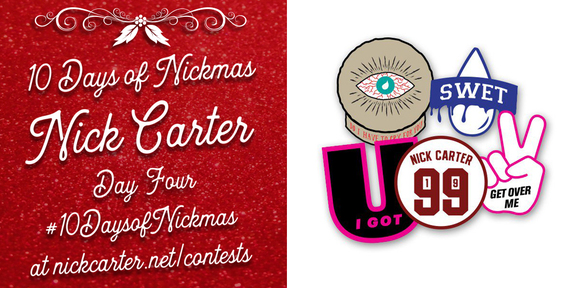 On the fourth day of Nickmas - are you wondering what you'll get? Enter now to win your own patches set!
Throw these bad boys on your back, denim jacket, or flight jacket that's available in Nick's store.
Good luck!
Terms
- Only registered members of the official Nick Carter fan club are eligible
- Winners will be contacted via the email associated with their account. To make sure your email is up-to-date, please visit nickcarter.net/account
- Winners chosen December 16th through December 23rd will be emailed on the same day
- Winners chosen on December 24th will be contacted on December 26th
- To ensure you receive winning notification, please add [email protected] to your address book
- Users are not eligible to win more than one Nickmas prize
- Shipping is not guaranteed by Christmas
- Prizes have no monetary value
Current contests
No Items

There is nothing to display yet, check back soon.