Everything You Need To Know About Dead Seven… So Far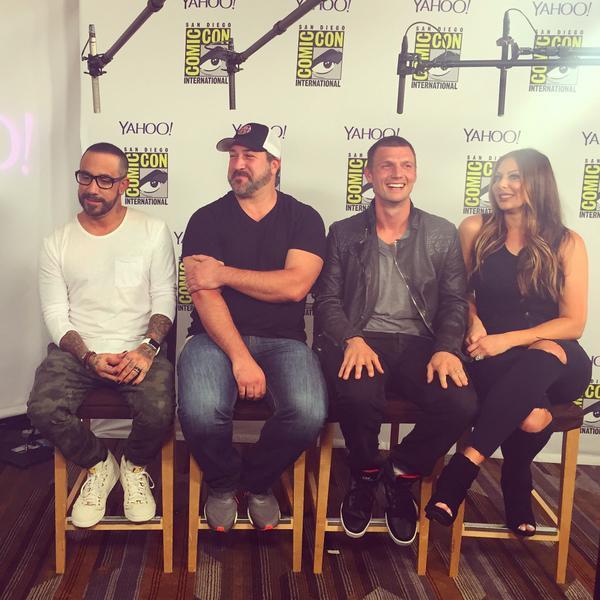 Thursday night, fans , movie aficionados, and members of entertainment news all gathered in one place at the 2015 San Diego Comic Con to hear about a new film from The Asylum. The film is one that we have been anticipating for months and now it has a new title: Dead 7.
"They use zombies to control the post-apocalyptic town and the 7 bandits basically come in and save the day," Nick explained to Entertainment Tonight Canada on their Periscope before the panel took place. Dead 7 was also a strategic name change to appeal to global markets and not just westerns. After flipping the script from Evil Blessings to Dead West, it's safe to say that Dead 7 will be the final title change as the film begins shooting very soon.
Perhaps the biggest news of the night was the confirmation of a new cast member – Joey Fatone, formerly of NSync fame. Twitter was abuzz with 90s boyband chatter when he showed up with Nick, AJ and Lauren to a Yahoo TV interview before the official Comic Con panel began. "How cool would it be to have boy banders fighting zombies?" Nick quipped when speaking on his reasons for creating Dead 7. While the band members joked during the panel that they were going to call upon other members of various boybands (specifically Donnie Wahlberg and Lance Bass), Nick was also quick to say that he does want more variety than just band members. We can almost guarantee that we'll be seeing a few more familiar faces pop up.
One cast member that's definitely not in a boyband is Nick's wife, Lauren. We learned more about her role during the panel as well as others. Lauren, who was originally going to be a "saloon girl", will be a strong female character as she will now be playing a bandit, which seems to suit her perfectly. As for AJ, he will be playing a villain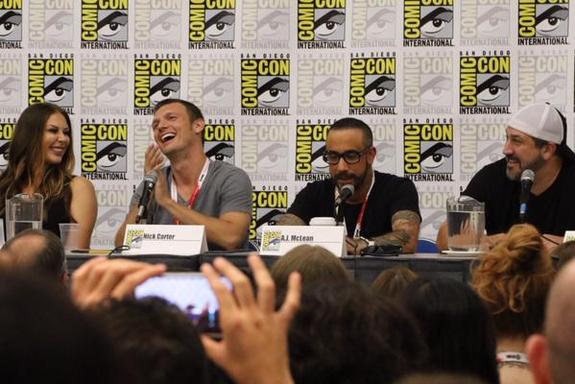 (again, well suited) and Joey Fatone, as far as we know, will be playing a drunk. Howie Dorough, originally set to appear at Comic Con as well, was not there but WILL be in
Dead 7
as a "latino gunslinger". Nick, of course, will be a zombie slayer. While characters are still being developed, this sounds like it's shaping up to be quite a movie!
Check out the Comic Con
thread
in the forum for more photos from around the web of the event and, as always, keep checking back here for all of the latest news, interviews, and upcoming events regarding
Dead 7
and Nick Carter.