Celebrities React To Nick's 'Dancing' Debut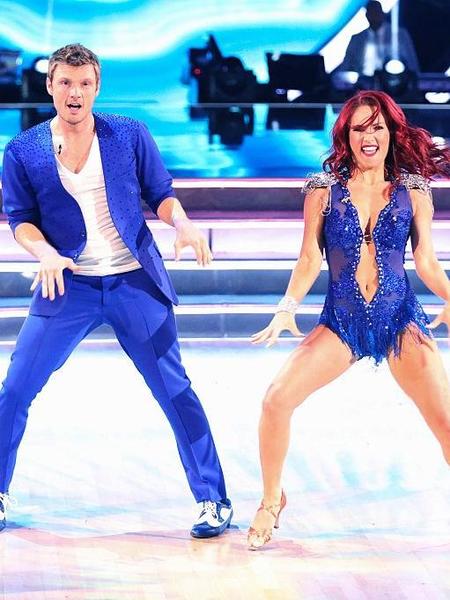 As we all know, Team SharNick made their dancing debut Monday night and social media lit up with anticipation and congratulations. The kind words, however, weren't just from fans. Many celebrities took to Twitter to send their love and luck Nick's way.
"Nick Carter killed it last night on DWTS ! Representin' boybands well!" – Lance Bass
"Kill it on DWTS tonight Nick Carter!!!!!!!" - Carrie Keagan
"Yeah!!! Good luck to my friend tonight Nick Carter on DWTS!!!!!! Your gonna do so good." – Avril Lavigne
"YAS NICK CARTER!!!" – Snooki
"So great seeing Nick Carter tonight on my TV killing it!!!!!" – Jon Knight
"Wishing good luck to my bro Nick Carter tonight on DWTS!!! Go get em' dude!!" – Jordan Knight
"Alright everybody! You better vote for my little bro who killed it tonight on DWTS!!! Great job bro. I knew you had it in ya! Now let's take it all the way to the finals. Everyone go vote right now for my boy!!!" - AJ McLean
"Great job tonight Nick Carter! Representing and making me proud bro!" – Howie D.
"Just catching up with #DWTS from last night.... I have to say "I don't like it, I love it"!!!!! Great job Nick!" – Brian Littrell
"Nick Carter killed it tonight on dancing with the stars! I'm so excited for this season!! Bring home that mirror ball Nick!!!" – Rochelle McLean (Wife of AJ McLean)
"Not that I expected otherwise but Nick Carter did GREAT on DWTS!" – Andrew Fromm (Songwriter)
Did we mention that Jimmy Kimmel also predicted Nick and Sharna to win the entire season?
Perhaps the most heartfelt words for Nick came from his pro dancing partner, Sharna Burgess, who had this to write for her post-show blog this week:
"I think Nick is incredibly talented, and I want him to realize that and find the confidence in himself to be that performer and that dancer that we all know he can be…" – Sharna Burgess
To read more of what she had to say about this week's performance as well as which two dances the pair will be performing next week, click here.
Just a reminder - Dancing With The Stars will be on Monday and Tuesday next week with a new performance and an elimination each night. After next week, they will resume normal season schedule, airing on Monday night only. Check back here for all the updates!