DWTS: Photos + More!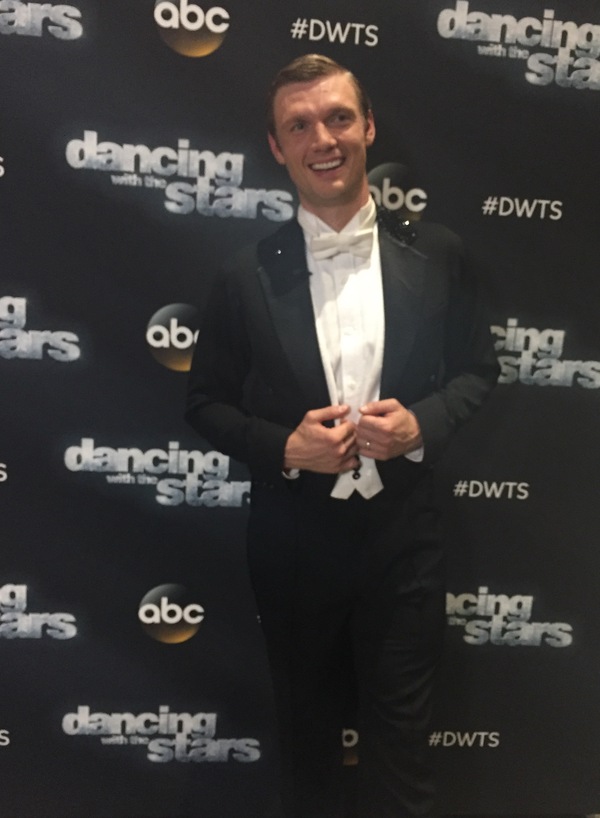 Week 3 and 4 dances down…whoa this experience is going by so fast.
This week had to be the toughest yet. As you all could see I was getting a bit frustrated at rehearsals, but thankfully I have a very positive partner who keeps my chin up and my mind clear. I knew we'd get it, but damn, I ain't going to lie, it wasn't easy.
I need to remember what Alfonso said at the taping….rehearsal is not a race. Slow and steady and we'll eventually get there. I loved our dance this week. Lauren and I love us some Downton Abbey so it was a real treat to get to do the Viennese Waltz to the theme song and to have her in the audience cheering me on, but I do want to say I was a bit jealous of Hayes' Ninja Turtles dance and Alexa's Breaking Bad routine. I mean….I do a mean Raphael impression, plus I still have my costume for the 2013 BSB cruise…just sayin!
Speaking of the cruise, who's going this year? Maybe I'll dance the Viennese Waltz with some of you. I can be Jack and you can be my Rose….ummm, maybe that's not a good analogy.
Anyway, here are some photos from last nights taping.

Can't wait to show you what we have in store for next week. Remember keep voiting for #teamsharnick!