Exclusive Tee For St. Patrick's Day + More!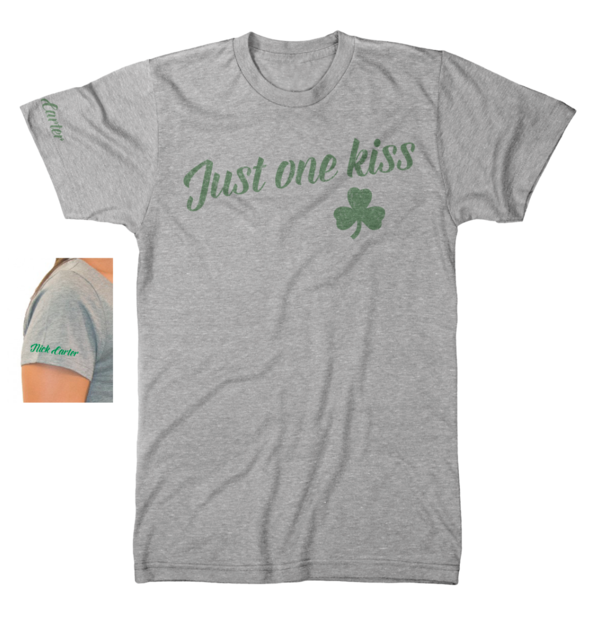 Happening now: All fan club members receive 20% off their entire cart upon checkout*! Don't miss out!
*20% off does not apply to memberships, varsity jacket or shipping and handling fees. Offer ends February 27th.
The more you buy, the more you save, so get shopping! Lucky for you, we have a new limited edition tee for St. Patrick's Day!
Whether it's St. Patrick's Day or just any day, show the world you're looking for just one kiss. This limited edition unisex tee has a lyric from Nick's song 'Just One Kiss,' along with Nick's name on the sleeve.
XS - XXXL. Click here for a size chart.
$30 - $35
Please note, this item is a pre-order and will begin shipping in 2-3 weeks.
CLICK HERE TO GET YOURS
Not a fan club member? Join now to get access to exclusive contests (like this one where you can win a Varsity jacket) and snag 20% off. Click here to join.