Nick Carter Hits Vegas With The Backstreet Boys (And Family)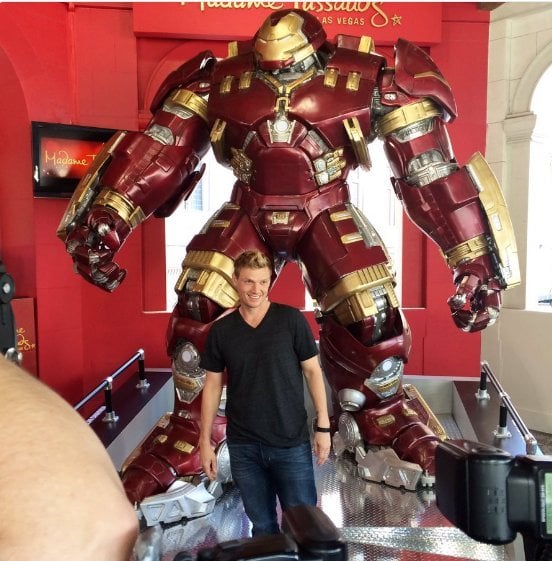 We're less than 24 hours away from the first night of the brand new Backstreet Boys Larger Than Life show. Can you believe it?!
Nick and the rest of the Boys have been rehearsing day in and day out in LA before moving rehearsals to Las Vegas this weekend. Not only does this occassion mark a milestone in Backstreet history, but a milestone for Nick personally as the rehearsals for the show are the first time his 10-month-old son Odin got a peek into his dad's world.
""I brought him for the first time to see what Daddy does and it was crazy because we were sitting there trying to improve some vocals and preparing our show and he just started singing and jabbing," Nick told ET Online exclusively. Watch the video below or click the article link to read more about Odin's first experience in rehearsals and what the other Backstreet Boys think about Nick as a dad.
There has been SOME time for fun and games since landing in Vegas though. Nick appeared today at Madame Tussaud's Wax Museum for the unveiling of the new Hulkster wax figure - no surprise given his history as a huge fan of Stan Lee.
If you haven't gotten your tickets or VIP meet and greet to see the Backstreet Boys in Las Vegas, you definitely don't want to miss it. VIP for the first three shows are sold out already and for quite a few dates in the future. Get yours at backstreetboys.com!