Celebrating St. Patrick's Day - Nick Carter Style!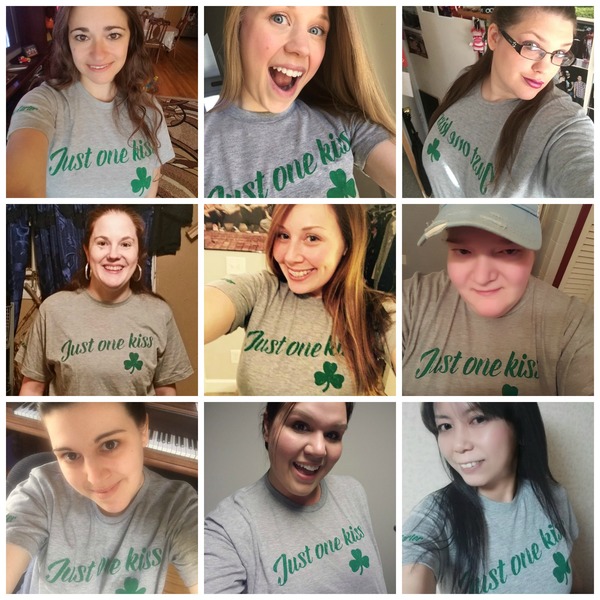 Last month, a new item was put on sale in the merch store and sold like hot cakes.
Why? Because everyone needs a good excuse to wear a Nick Carter tee and the newest "Just One Kiss" tee is PERFECT for St. Patrick's Day! We're absolutely thrilled to see so many fans [sham]rocking the latest style.
Haven't gotten yours yet? There's still a few left in stock and you don't even have to wear until next St. Patrick's Day to wear it - we love "Just One Kiss" all year long. Also, TODAY ONLY (3/17), there is FREE SHIPPING on all domestic purchases.
There's also a LOW INVENTORY ALERT on both the Nick Carter Varsity Jacket and the Flight Jacket. Don't regret missing out on some of the favorite new pieces!
Are you rocking your new tee today? Show us! Post your selfie in a blog or on the forum - can't wait to see you.