Backstreet And The Bucs: A Week In The Life Of Nick Carter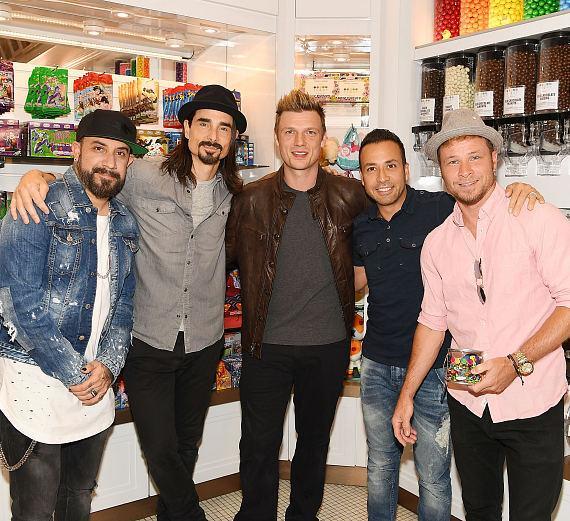 It's been a busy week for Nick Carter.
After serenading Perez Hilton during last Saturday's Backstreet Boys Vegas show, Nick spent the next few days off celebrating Easter with his family (and Backstreet family) and celebrating his son's first birthday. Oh, and there was also a little announcement about a cruise in May 2018.
This was all in the days leading up to the Backstreet Boys celebrating their 24th anniversary as a group on April 20th. As with everything in Vegas, the celebration was larger than life. Nick, Brian, Kevin, Howie and AJ hit Sugar Factory Las Vegas to celebrate their years as a band with a few hundred fans and to stock up on candy, of course. FOX 5 was there to catch up with the Boys on how Vegas has been treating them and more – watch the video here!
As always, Nick finds time for his fans… and to BE a fan himself. Check out Nick's conversation with Tampa Bay Bucs' team insider Casey Phillips about how being a Bucs fan has prepared him for his career as a performer and the advice he has for up and coming players here. Part two of the interview will be posted on Monday – the same day Nick will be guest judging on Dancing With The Stars.
Can you keep up?
UPDATE: The 2nd half of the Bucs Slice interview can be watched here.