Nick Returns to Dancing with the Stars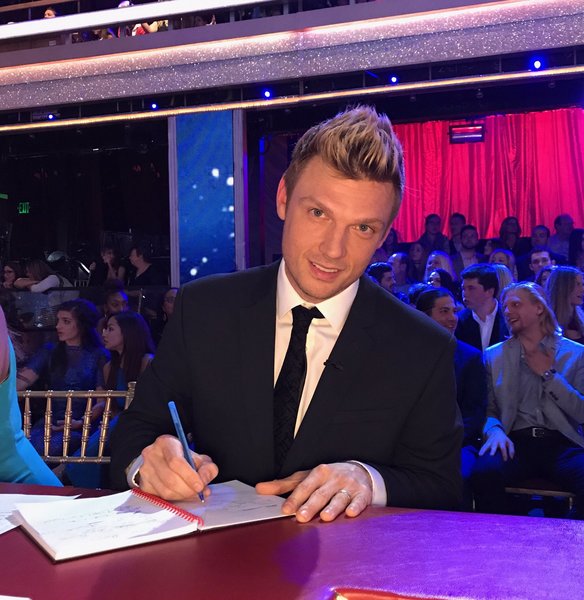 Nick was back on the Dancing with the Stars ballroom on April 24 and this time around he wasn't there to dance, but to be a guest judge instead. He gave contestants critiques and advice on their performances. Even asking one of the contestants David Ross, who performed to an N Sync song, if he preferred N Sync or Backstreet Boys? David Ross responded with Backstreet Boys.
After the show Nick spoke with Glamour about being a judge. Stating "I was nervous because I had never done that before." "I would rather judge than be judged though!"
Nick also talked about his return to the show. "I love this show," Nick continued. "It's something that, for me, coming back here is like being back home. I felt welcomed. Once you go through it, you become a part of this family."
Head over to Glamour.com to see what Nick has to say about family life as well.
Nick also spoke with Extra TV about his return.
Check out some of the photos of Nick's return to DWTS!
Nick seemed to really enjoy being back on the show. How well do you think Nick did as a guest judge on DWTS? Reply in the comments and let us know!