A Wango Tango Weekend + Upcoming Appearances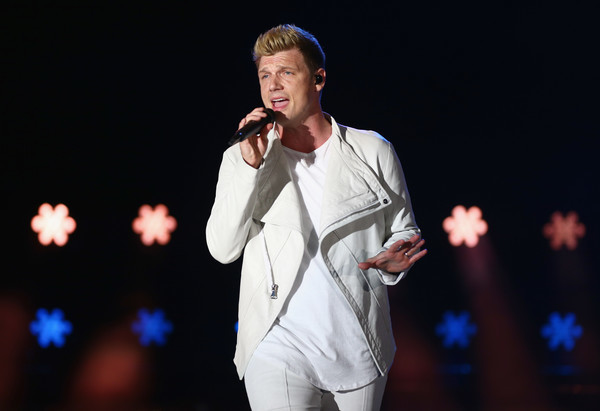 What a weekend!
Nick headed from Vegas to LA mid-week last week to rehearse with the Backstreet Boys for a full weekend of radio festivals (which warranted a little cryotherapy visit with Howie D.) California was not prepared for what was about to hit them!
The excitement started with 93.3 Summer Kick Off on Friday, where the Boys impressed crowds with choreography that made more than a few One Direction fans jealous. "Y'all, Backstreet Boys are on [right now] and I swear to god if 1D's reunion isn't full of dance routines, I'm going to sue," wrote one fan on Twitter, who was attending the festical to see Niall Horan and ended up a Backstreet fan by the end of the night. See more photos from backstage and onstage here.
The highlight of the weekend, though, was when Nick returned with the Boys to the Wango Tango stage for the first time in 10+ years. Bringing pieces of their current Vegas show to SoCal, they closed the show with a set of the hits that everyone could sing along to, proving to everyone that, 24 years later, the Backstreet Boys still have what it takes. Check out backstage photos here.
Starting Tuesday, Nick will be flying solo once again as a guest on Good Morning Football, which airs from 7AM-10AM EST on NFL Network. He will then, of course, be headed to Brazil for a weekend with fans at Epic Con and Almoço com Nick Carter!
Attending these events? If you are (or attended the events this weekend), share your experience with us in a blog or on the forums in the FC!