Catch Nick This Weekend At Alamo City Comic Con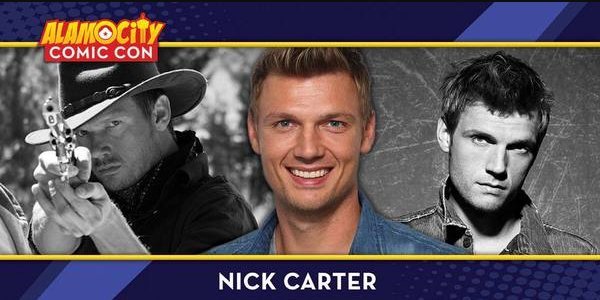 With the Backstreet Boys blowing up everywhere, it has been a bit since Nick has done solo appearances. If you're in San Antonio, TX this weekend though, you're in luck!
Nick has officially kicked off his weekend at Alamo City Comic Con with quite a few fans and whole lot of selfies. If you're in the area (or can get there soon), he will be appearing Saturday and Sunday as well.
Things To Know:
- Nick is set up at a table where you may pay for selfies and autographs. A selfie or an autograph costs $40, while a combo for both is $60.
- There will be a Q&A panel on Saturday in Panel Room B at 1pm. This is free with attendance ticket.
- Want a professional photo that will be printed instantly? Photo Ops are available here for Saturday and Sunday (See schedules for times). You can get a photo with Nick or Nick and Chris Kirkpatrick together.
Are you headed to Texas this weekend? We want to hear all about it! Leave a comment or a blog post.
Can't make it? Cheer yourself up with some treats from the merch sale happening now through March 30th. You know you want to.