Festivals, 'Boy Band', and Vegas: Here's What's Next For Nick Carter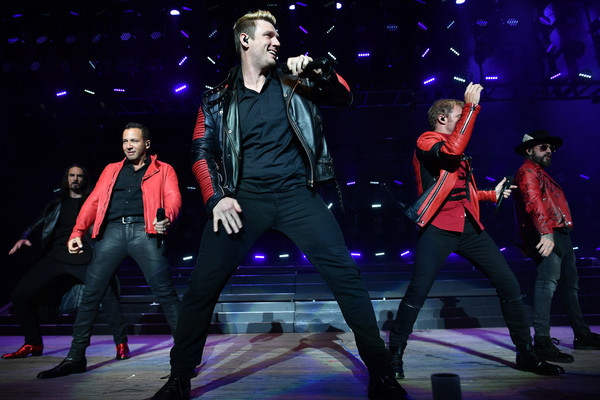 It's nearly summertime and, as expected, things are heating up for Nick!
Following a successful appearance in Texas for Alamo City Comic Con, Nick reemerged this weekend to take the stage with the Backstreet Boys at KTUphoria in New York and close out yet another summer music festival with arguably the performance of the night. In an interview previous to their epic performance, details were shared about the upcoming Backstreet album and how production for 'Boyband' is going. Check it out below!
In case you missed it, Nick will begin filming for his new endeavor as an "architect" on the new ABC summer series very soon, with the show premiering on June 22nd and running every Thursday for 10 episodes. If you are going to be in the California area and are interested in scoring tickets for the show, keep checking here for date options.
The Boys will be in Miami this upcoming Saturday (June 10th) to play iHeartSummer '17 before heading back to the west coast and kicking off another run of Vegas shows the following week and throughout June.
As you already know, Nick is a master of multitasking and taking every chance he can to hang out with fans. Keep an eye on nickcarter.net for all upcoming appearances, opportunities, new merch and more!
P.S. Be sure to catch the Backstreet Boys with Florida Georgia Line on Ellen tomorrow (June 6th) for a fun game and an even better performance! Check your local listings.