First Look: Boy Band Premiere Week Is Here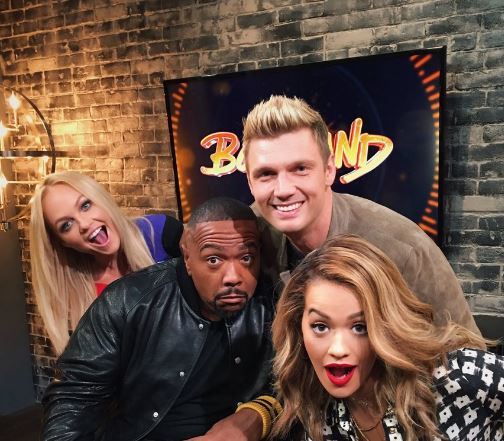 It's been just over a month since it was announced that Nick would be joining the cast of Boy Band as an architect and mentor for the next great boyband and now we're just days away from the premiere!
Last week, we posted everything that you need to know about the new ABC show, including where / when to watch and how you can be a part of the live studio audience. This week, ET Canada is taking you inside for a few sneak peeks at what will really be going down with the three superstar architects and the 18 future boybanders, including Nick teaching the boys the iconic "Everybody (Backstreet's Back)" choreography. Everyone knows if you're going to be in a boyband, you have to have the moves!
Get an inside look at the new reality show Boy Band with @nickcarter, @EmmaBunton, @RitaOra & @Timbaland https://t.co/R4mohrpxeS pic.twitter.com/XmJOIZM9TC

— ET Canada (@ETCanada) June 19, 2017
You can also check out this clip of Nick discussing why he chose to take on this new opportunity.
Tune in this Thursday for the first of ten episodes and then sign in to the FC to discuss with other fans and find more exclusives from Nick himself. If you aren't a member yet, the time to join is NOW! We'll also be recapping episodes so you don't miss a thing.