Nick Chats About Boy Band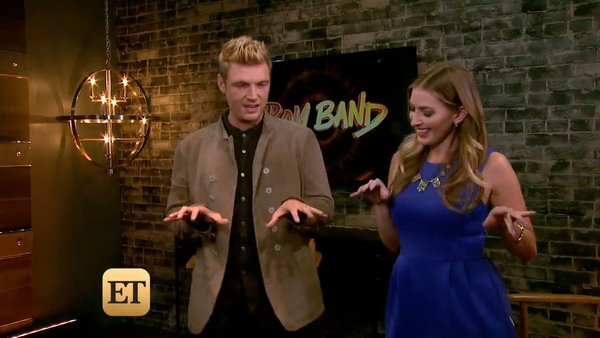 We're just one day away from the 2 hour premiere of ABC's new show "Boy Band" on Thursday at 8:00 p.m. EDT! While we wait for the premiere check out some of the interviews Nick has done to promote the show.
In his interview with PopCrush Nick spoke about how he got involved with the show and being told by the producers that they felt he could contribute in a lot of ways because he's in a boy band. They also asked Nick what his role as an architect will be like, the musical variety on the show, whether there will be any musical guests or will he, Timbaland and Emma Bunton get on stage plus more. Visit PopCrush.com to read what Nick has to say!
TV Guide also spoke with Nick and the other architects about the show. They were asked about what brought them to the show, the difference between a boy band in the '90s and now, advice for the contestants, and why should everyone tune into this show. You can read the article and Nick's comments at TVGuide.com!
Entertainment Tonight caught up with Nick on the set of 'Boy Band' where he talked about his son Odin and if he were to say he'd want to be in a boy band. He also explains what was his role in the Backstreet Boys. Nick also taught interviewer Leanne Aguilera some classic Backstreet Boys dance moves. Watch Nick's interview and read what he has to say about Boy Band at ETOnline.com.
ET also shared an extended clip of Nick teaching interviewer Leanne Aguilera some dance moves on their Twitter page.
Personal dance lessons from @nickcarter? @leanneaguilera's living the @backstreetboys fan DREAM. ? See more, tonight on ET! pic.twitter.com/UGz6Yw7rh2

— EntertainmentTonight (@etnow) June 20, 2017
Access Hollywood recently spoke with Nick on the set of the show. Nick talks about what his job as an architect is and the chemistry between him, Emma Bunton and Timbaland.