Nick Attends Balmain Celebration in L.A.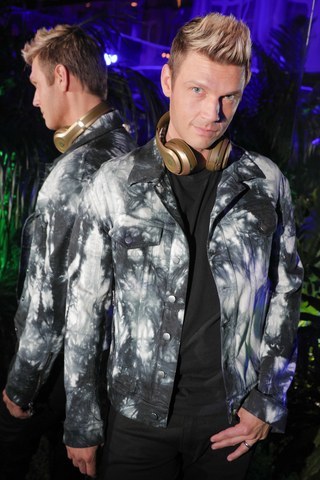 It's been nearly two years since the Backstreet Boys rocked the party at the Balmain x H&M fashion show. By invite from label designer Olivier Rousteing, the Boys had the audience on their feet, including supermodels Kendall Jenner and Gigi Hadid. The Balmain love didn't end there for Nick though; he wore a Balmain x H&M jacket in his music video for "19 in 99" and on the All American tour last year.
So, it wasn't too big of a surprise when Nick and wife, Lauren, joined a long list of A-List attendees at a private venue in LA to celebrate the opening of the new Balmain Los Angeles store last Thursday night. The party also celebrated the recent launch of Balmain Beats, Balmain's collaboration with Beats by Dre to create two new custom looks to the popular headphone line. The Carters spent the night watching the fashion show before posing with the new Beats (as you can see below).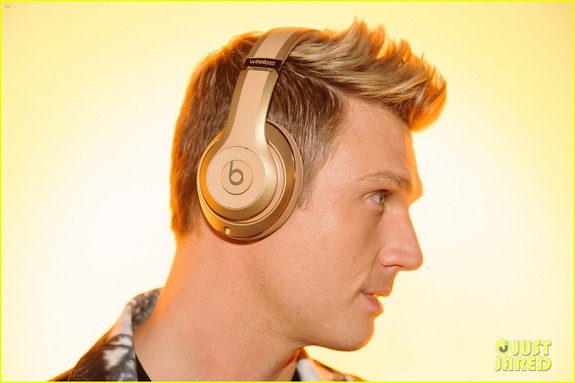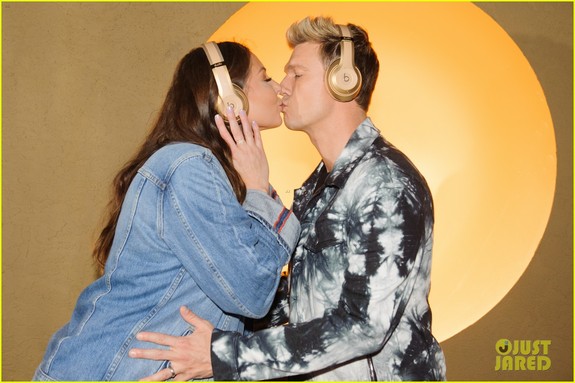 (Photos: Just Jared / W Magazine)
Before heading to the party, though, Nick stopped to speak with E! Online about if he thinks his son, Odin, will be interested in music and following in his dad's successful footsteps. While he admitted that it's a little early to predict, Nick also was adamant about one thing – that he would support his son in whatever it is that he wants to do. Watch the video below!