Nick Carter Returns To 'Good Morning America' With The Backstreet Boys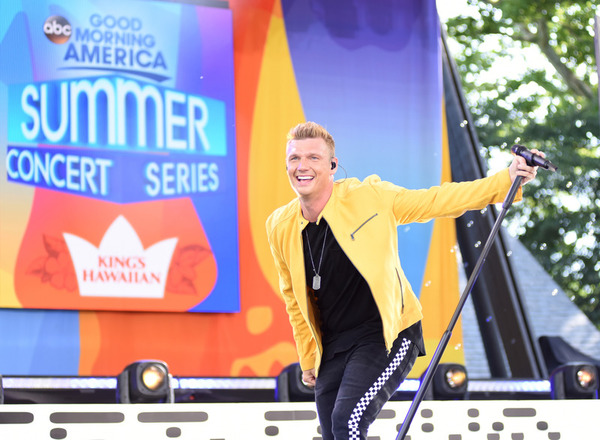 It's been a week since Nick Carter announced his first solo dates since 2016, exciting fans in Mexico and South America who were not expecting his return so quickly. Just because he's heading out solo in September though, doesn't mean that he's not working hard as a Backstreet Boy up until then!
Not only did the group appear on The Tonight Show With Jimmy Fallon and TRL a few weeks ago before Nick, AJ, and Howie headed to Knoxville for Fanboy Expo, but they headed back to work this morning with five crowd pleasing performances on Good Morning America, including new single "Don't Go Breaking My Heart". While Nick appeared with Jordan Knight in 2014 to promote Nick & Knight, this is the group's first appearance on the show since 2013.
Fans began showing up in Central Park beginning Thursday afternoon for the Friday morning concert and while there was only "room" for 5000 in the one area, 8000 were in attendance for what GMA called the most crowded show yet in their Summer Concert! Soon after the Backstreet Boys appeared on screen, #BackstreetBoysonGMA was a trending topic in the U.S. and remained on the list for hours after the show was over.
If you missed any of the excitement this morning, have no fear – you can watch below!
The morning show appearance comes at the same time the Boys FINAL 18 Las Vegas go on sale for February and April 2019. Don't miss out!
Photo: Paula Lobo / ABC