Nick Carter Helps Vegas Community 'Prep For School'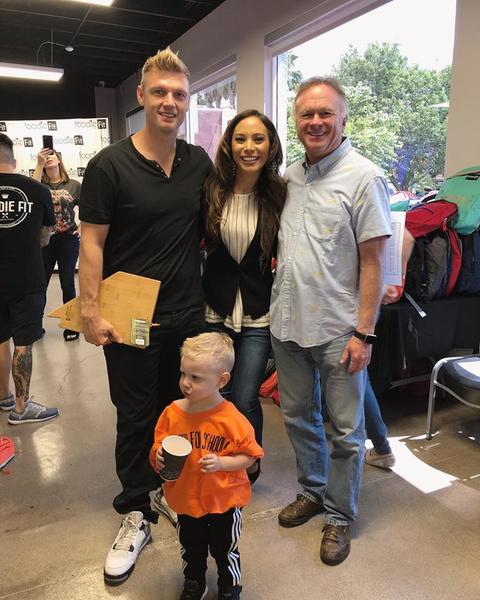 It's that time of year again! Social media is filled with kids going back to school, ready to learn and excited for new experiences. Essential to these new experiences are basic supplies like pencils and paper and a fully stocked classroom to provide a rich learning environment for a child's successful future.
With a 2 year old of his own now, it has has become increasingly important to Nick Carter to give back to the community, especially when it comes to children. So, it was no surprise that he and wife Lauren actively joined Foodie Fit, Han-Schneider International Children's Foundation, and Richard Harris Law Firm to make sure that Las Vegas school, Robert E. Lake Elementary School, was "Prepped For School". This campaign raised over $30,000.
So where does the money go? Individual boxes are packed with essential supplies that will be given to teachers to share with students who need them, averaging around $30 per box.
With a project so close to Nick's heart, it's not surprising that he, Lauren and even Odin showed up to help out last week, packing the boxes with supplies and stuffing over 900 backpacks to be delivered to the school next week.
"I've never been more welcome in my entire life by a community and I've never been so happy to be a part of a community. This is the beginning of something special and I hope we can continue this and grow this," Nick said in a speech to the other volunteers who had showed up to pack supplies as well, expressing his desire to do more and encouraging others to stay involved. Check out this video to watch their entire journey into setting this kids up for success!
Be sure to follow Nick and Foodie Fit on social media channels or visit
Han-Scheider International Children's Foundation
to find out more ways to get involved.