Nick Carter & Howie D Chat with Mix 94.1 & 98.3 KLUC in Las Vegas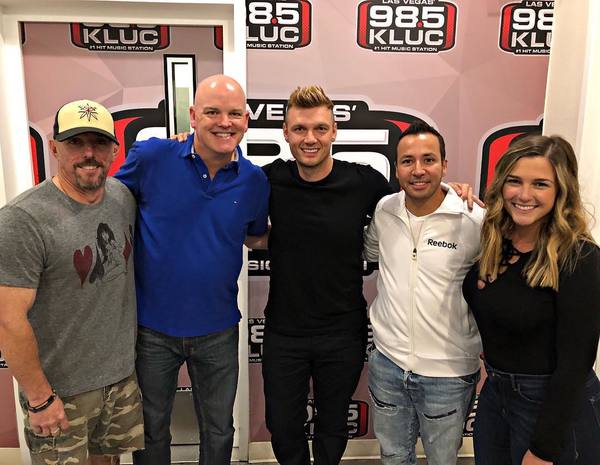 This morning Nick Carter and Howie D did a few interviews with local Las Vegas radio stations Mix 94.1 and 98.5 KLUC. The guys were there to have breakfast with some lucky fans.

During their interview with Mercedes in the Morning on Mix 94.1, Nick and Howie spoke about their Larger Than Life Las Vegas residency show, other Vegas shows they have seen, the new Backstreet Boys album, their favorite things to do in Las Vegas and crazy fan interactions.

Nick talked about fans who have been around for 25 years. "We love our fans. They're the best in the world. When we meet them, we know them by names and faces and we appreciate them. That's why we're here."
You can listen to their interview with Mix 94.1 below.
After their interview with Mix 94.1 Nick and Howie hit up the 98.5 KLUC studios to chat with The Chet Buchanan Show. The guys talked about how they could imagine having Twitter, Instagram and Facebook back in the day. Having fans send letters to their Fan Club, the craziest thing they've gotten in the mail, their residency, their upcoming world tour, new album and much more. Nick and Howie also read their song lyrics using sexy voices.