New Year, New Music, New Album!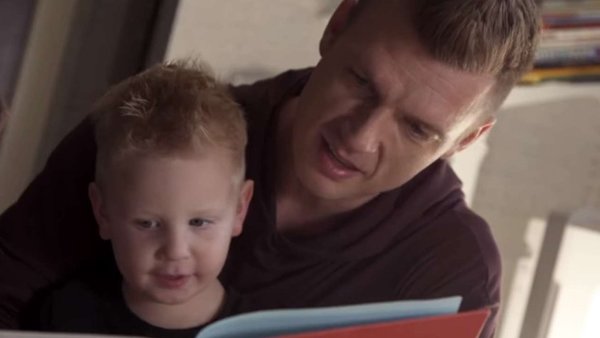 DNAuary is here!
The Backstreet Boys highly anticipated 10th studio album is dropping in just a matter of weeks and to say that the excitement is real is an understatement.
Last week, "No Place", a song that beautifully wraps up the feeling of family being home, was released with a music video that pulled the heartstrings of audiences worldwide, showcasing the Boys at home with their wives and children. Fans got a glimpse into Nick's life at home as he settled in on the couch with his wife, Lauren, and played in the pool with nearly 3-year-old son, Odin. Watch the heartfelt video below.
This song release follows the release of DNA singles "Don't Go Breaking My Heart", for which they've earned a Grammy nomination, and "Chances", which is still climbing the Hot AC chart and gradually garnering more radio attention ahead of the album's January 25th release date. Head to the Backstreet Boys' Twitter page to find out the entire track listing along with emoji lyrical clues.
As the release date draws near, the group has been dropping weekly videos to give some insight to the new DNA era as well as answering a few questions about each other. Make sure you keep an eye on social channels for more behind the scenes looks!
Speaking of the new album, Nick recently spoke with DJ Snoopy (Radio HITS Radio) in Japan about the release, which is the 23rd there. Thanks to fanclub member, Jun, you can listen to it here. The Backstreet Boys will be heading to Japan next week to promote DNA and to visit with fans, of course.
We'll be keeping you updated on all of the happenings leading up to the album release and beyond! 2019 is only getting started and there's already so much to look forward to, including the return of BSB Vegas in less than a month.
What are you most excited about this year? Sound off in the comments!
If you have yet to preorder the new Backstreet Boys album, you can do so here.