DNA: The Backstreet Boys Drop New Album + Take NYC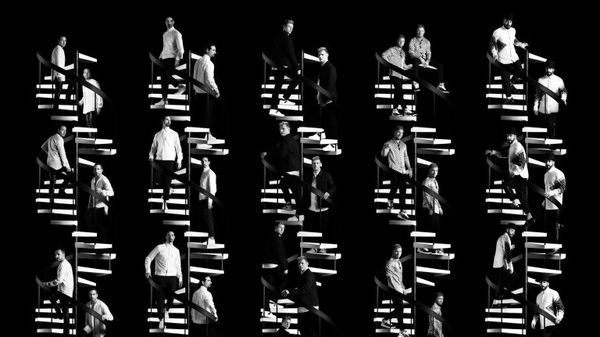 The day we've all been waiting for is finally here! The Backstreet Boys are dropping their latest album, DNA, tomorrow (or today or earlier this week, depending on where you are in the world), just weeks ahead of the Grammys, where they are nominated for their Don't Go Breaking My Heart performance, and their return to Las Vegas to kick off the beginning of the end of their best selling residency.
With Newsday already calling it "the group's strongest album in years", the Backstreet Boys are setting a precedence for 2019 - a year that they are already taking over. Nick called in to Sirius XM's The Highway last week to chat with Storme Warren about how the Boys have evolved from boyband to a current sound, sampling from country, EDM and more genres on this album because they're just out here to "make good music." If you're a Sirius XM subscriber, you can listen to the interview here.
As with every album cycle, Nick will be making various appearances all over New York City (after just returning from Japan) with the Backstreet Boys starting tonight! Find out when you need to set your DVRs or tune into radio stations below.
Once you've heard DNA, tell us your thoughts in the comments!
January 24th: The Tonight Show With Jimmy Fallon (NBC, 11:35pm EST)
January 25th: Good Morning America (ABC, 7am EST)
January 25th: iHeartRadio Album Release Party (Streaming Worldwide)
January 26th: 95.5 PLJ Listening Party (Winners Only)
January 26th: Album Signing at Sony Square NYC (Wristbands and albums available Friday)
January 27th: Backstreet Boys: The DNA on 96.5 TIC (Listen Here)
January 28th: Live With Kelly and Ryan (ABC, Check local listings)
January 28th: SIRIUS XM Radio Event – Hits 1 Celebrity Session