Nick Carter To Attend German Comic Con In December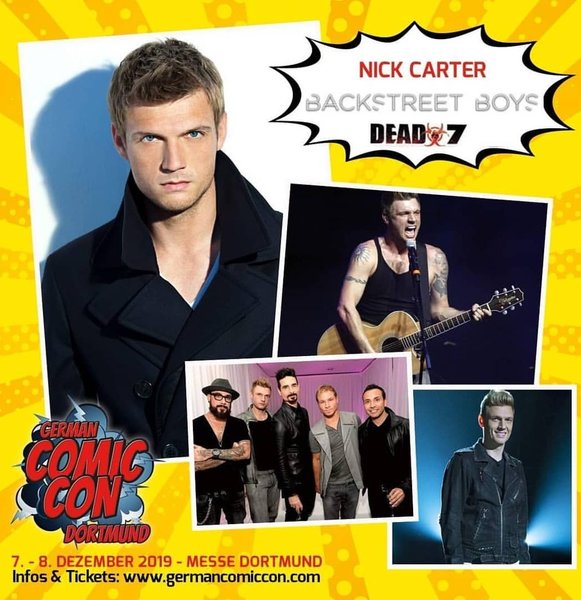 With a packed schedule between
a new album
,
an ending residency
,
a world tour
, and
spending time with family
, Nick has had little time for anything else.
...But as always, he's making time for fans!

German Comic Con Dortmund has announced Nick as a guest at their event on December 7-8, 2019, marking his first con appearance since last summer.
Tickets and Photo Ops are on sale now.
Stay tuned to this post as more information becomes available.