Nick Carter Visits Minnesota Children's Hospital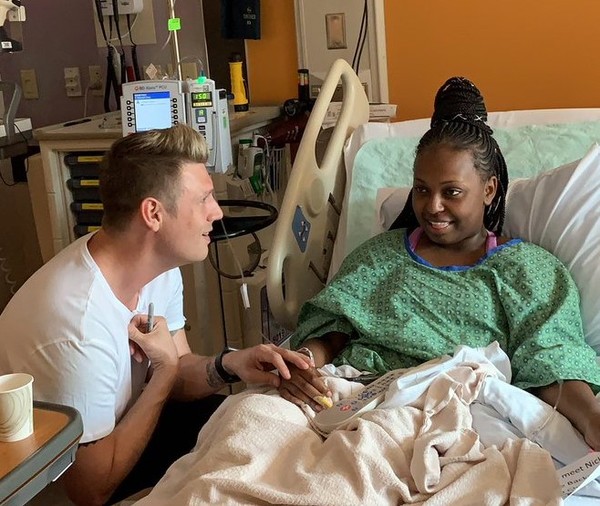 There's not many days where Nick Carter has some down time, but when he does, he's been known to fill it by exploring the city he's in and finding different ways to get to know the people there. So it's no surprise that when he found himself with spare time on Saturday before his show with the Backstreet Boys in Minnesota, he dropped in to a local childrens' hospital to make some rounds with the doctors and staff to visit a few patients.
"Got the chance to meet some amazingly strong kids, parents, and staff at Childrens MN this afternoon. Thank you so much for having me," Nick tweeted shortly after he stopped by, sharing photos from his visit, including a video of him serenading a patient with the Backstreet classic "I Want It That Way" (twhich she joined in on by the end). You know what they say - music joins us together and truly heals the soul.
Of course, what visit from Nick Carter would be complete without a little something fun? Before Nick headed out to perform the DNA concert that night, he stopped into a smaller "venue" called Star Studio, an in-house TV station at Children's Hospitals & Clinics of Minnesota. If you've ever wanted to see your favorite Backstreet Boy sing "Wheels On The Bus" as Cookie Monster (yes, the one from Sesame Street), this is your chance! Watch below.
You can learn more about Children's Minnesota, what they do for the community and how you can give back to them as well by clicking here.
Stay tuned for more of Nick's adventures on and off the road as the DNA tour continues!