The Backstreet Boys' Virtual Visit, Flash Mob and More Giving Back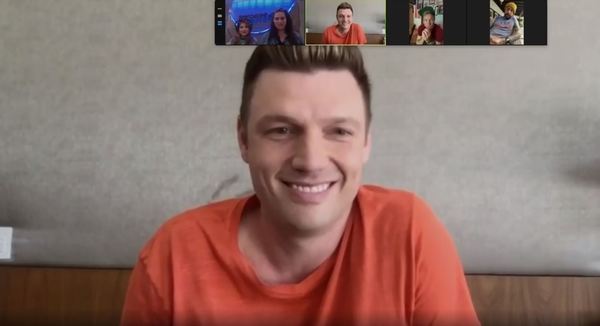 For now, the world is practicing social distancing, staying home when possible and doing what they can to stay well during the COVID-19 pandemic, but some things never change… and that's the Backstreet Boys' ability to connect with others, no matter what.
On Monday, the Backstreet Boys celebrated their 27th anniversary, with Nick Carter tweeting wishes for "many, many more". While they weren't physically together to celebrate, Nick, Brian and AJ took a "virtual visit" to Ryan Seacrest Studios at Children's National Hospital in D.C., where hospital staff (and some patients) surprised them with a BSB-themed flash mob! They also had a little fun behind the scenes discussing a possible new BSB member - watch here.
"There are people that are thinking about them all the time….it might not be advice, but they're in our hearts and they're not alone," Nick offered when asked what advice he would give to patients and families who are currently battling different illnesses and might be in need of encouragement. Watch the video to see what the other Boys had to say here.
Still in the spirit of giving back, the Backstreet Boys have also added four new quarantine-friendly merch pieces to their online store, with a portion of the proceeds going to Crew Nation, a fund that supports live music crews currently out of the job. If you're interested, act fast - these items are only available through midday on April 24th!
Lastly, fan club members, Spotlight Story is back! Log in and check the Blog section to submit your entry ASAP. We can't wait to read your stories.