Nick Joins Line Up For 'Stay Home For Nevada' Benefit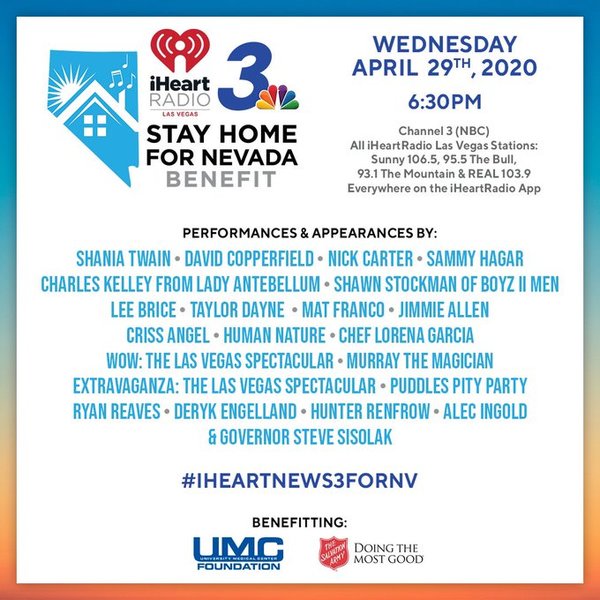 On Wednesday, April 29th, Nick Carter will join many other Nevada-based artists in a broadcast performance called "Stay Home For Nevada".
The benefit, which will also feature performers like Shania Twain, David Copperfield, and Criss Angel and so many more, will air live starting at 6:30pm PST (9:30pm EST / 8:30pm CST) on all of Las Vegas' iHeartRadio stations (Sunny 106.5, 95.5 The Bull, 93.1 The Mountain, and REAL 103.9), as well as the iHeartRadio app and on
News 3 Las Vegas
.
The program will benefit UMC Foundation / University Medical Center, helping to ensure that front line workers at the hospital are equipped with proper equipment and supplies to battle the COVID-19 pandemic, and The Salvation Army of Southern Nevada, who continue to provide services for those in need in the community, especially now.
To learn more about and donate directly to UMC Foundation ahead of the broadcast,
click here
.