Staying Home + Giving Back: What Nick Carter Is Doing This Summer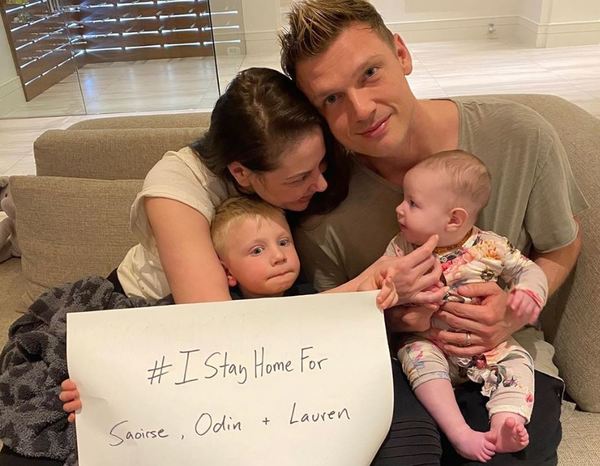 It's been a few months since Nick has been home after the Backstreet Boys postponed their final show in Brazil due to rising concerns over the COVID-19 pandemic. Since then, the group has announced the postponement of their
Australian, New Zealand
and
North American
legs of the DNA tour.
While obviously disappointed to not be visiting fans around the world this year, Nick has definitely been enjoying unexpected time off at home with his family (just look at his
instagram
). Being in one place, though, has been an adjustment.
"Quarantine's really interesting from a touring artist perspective. I love performing and entertaining people. We've been touring for years, anywhere from 150-200 days-per-year, so I'm used to being go-go-go and have had to learn a new way of life," Nick
told Entertainment Tonight in a recent interview
. "It's definitely different and I'm doing some therapy with my therapist over Zoom because my body is set in adrenaline mode since we're always going places," Carter continues. "I'm having to readjust psychologically – tone myself down and normalize myself. I'm not complaining because I'm very happy to be home and in a routine with my family, but there's definitely some getting used to with being in one place for a long time."
What have you been doing in your community? Drop a comment below for any organizations you think other people should know about!