Nick Carter Officially Joins The World Of Online Gaming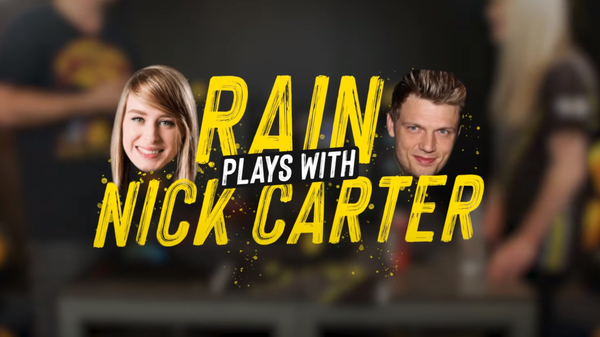 It's no secret that Nick Carter has always been a gamer. From
his love for the old school Duke Nukem
to
visiting the Nintendo store on tour
to
tweeting in desperation trying to find a Nintendo switch
after it's popular release, "Quit Playing Games" does not apply here!
Last year, while on the East coast on the DNA Tour,
Nick dropped in to visit Dignitas HQ
, an international e-sports team with one of the most iconic and recognizable brands in the professional gaming industry that fields teams in many of esports' largest and most popular games. This past week,
Dignitas posted a video from his visit
in which he teamed up with gamer Amanda Smith AKA Rain to play one-one-one in Counter-Strike:GO - Danger Zone. Nick also revealed that much of his time recording the Backstreet Boys' 'Millennium' album was interspersed with video game playing! You can watch the video below.
Following Diginitas' post, Nick took to Twitter to announce that he would be joining Twitch as a streamer and
did so a few days later
. Using the name PopKidNick, you can keep up to date with Nick as he plays video games (by himself and with others), chats and more. Follow his
Twitch channel
,
Instagram
and
Twitter page
so you don't miss out!