Check Out The Winning Nick-O-Lantern!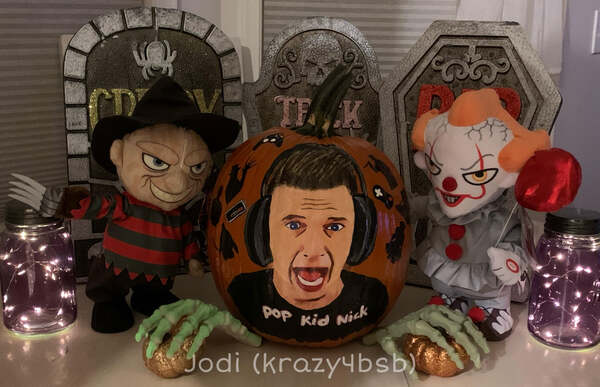 Happy Halloween Eve!
Recently, we held a contest for Nick Fan Club members in the spirit of spooky season. We asked members to create a Nick-themed Jack-O-Lantern using whatever resources they had available. As always, everyone's work was incredible, sending in everything from pumpkin drawings to carved pumpkins to painted pumpkins and even a crocheted pumpkin! Some incredibly talented spooks you all are!
These Nick-O-Lanterns were narrowed down to a Top 7 and then a winner was voted on in the official FC Facebook group. The competition was tough, but we have a winner!
Congrats to Krazy4BSB Jodi for winning by creating this EPIC PopKidNick inspired pumpkin. You can almost hear his screams!
Stay tuned to the fan club for more contests and treats coming soon.