#GivingTuesday: Nick Carter Teams Up With 'Cure 4 The Kids' To Rally Local Support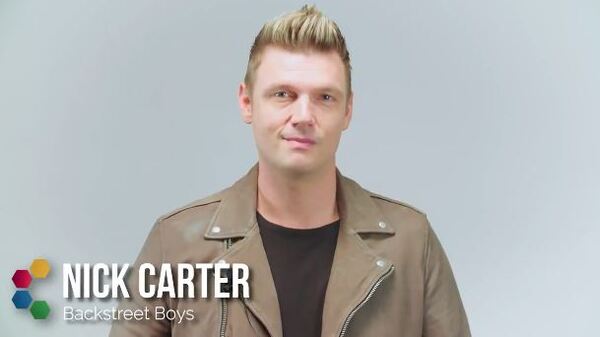 Did you know that Las Vegas is home to a pediatric cancer research and treatment center that aims to provide love, care and treatments for children who are battling the disease and their families who want nothing more than for their tiny loved ones to make a full recovery? No matter their financial status or insurance coverage, Cure 4 The Kids has been making huge strides in the services that they offer to their region since 2007 and only hope to keep growing.
It is this sense of community and level of care that compelled Nick Carter to get involved.
"I have come to learn so much about Cure 4 The Kids Foundation, and am so impressed by what they provide to the community and of course to patients. It's made me truly appreciate that my own children are in good health, and it has also moved me to want to support Cure 4 The Kids Foundation which is saving the lives of children with cancer — including those without medical insurance or ability to pay. That is an incredible commitment to this community and I am compelled to do what I can to support it."
He has indeed thrown his support behind the foundation 100%, becoming an official supporter of Cure 4 The Kids as part of their "Keep It Local" campaign, designed to educate fellow Nevadans about their donations to nonprofit organizations, and to encourage the public to support those fundraising efforts that keep funds collected in Nevada in our state to help Nevada's children.
And they're thrilled to have him.
"Getting to know Nick Carter has been an absolute joy and to see his desire to step in and help us is all anyone needs to know about his giving heart, and his commitment to this community," said Annette Logan-Parker, president & CEO, Cure 4 The Kids Foundation, said in a statement released earlier this month. "We're proud to say that Nick Carter is one of us, a Las Vegan, and is committed to supporting his community."
You can find Nick's
first official PSA for Cure 4 The Kids here
and this Giving Tuesday, we ask you to consider Cure 4 The Kids in your efforts to give back for the good! You can
donate here
and find other ways to get involved
here
.