BSB + Britney Spears' Collab "Matches" OUT NOW!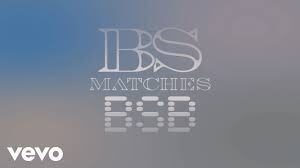 Is it 2020... or 1999? Because the Backstreet Boys have just collaborated with Britney Spears on a new song and it debuted at #2 on the iTunes charts almost immediately after its release!
"Matches", the song that Rolling Stone described as "a delightful hit of contemporary club pop accentuated with dramatic strings that are somewhat reminiscent of the Max Martin-style songs that made Spears and BSB superstars", has been released on the reissue of Britney's 2016 album, Glory, but is available for streaming and digital download on all platforms. Listen Now!
What do you think? Leave a comment below!