Unmasked: Nick Talks About His Experience On 'The Masked Singer'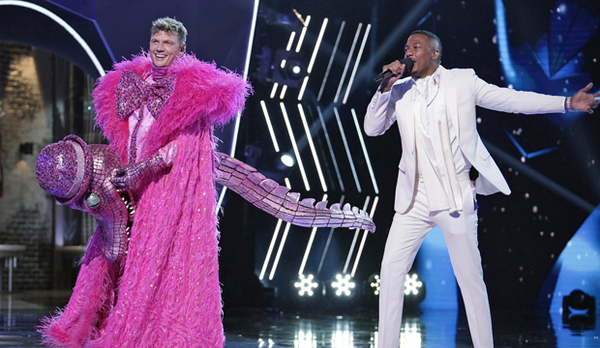 Unless you're living under a (croc) rock, you know that Nick Carter was revealed as the crocodile on the season finale of The Masked Singer, ending his journey by appropriately performing
Journey's "Open Arms"
.
No stranger to reality shows, this time was different for Nick. He's been performing for the past 28 years as a Backstreet Boy, but this is the first time that he's gotten to perform anonymously, really honing his talents for the masses.
"Putting the mask on and performing so people could only hear my voice and them enjoying it... that got me that far and it gave me confidence to say maybe my talent has matured to the point where I can give it a shot from the solo perspective. That's why I'm recording another solo record now and getting ready to drop a single," Nick told
Billboard in an interview following his stint on the show
. In a separate
interview with Variety
, he added that the opportunity to perform as the Crocodile "was a way to maybe grow a little bit more as an artist. For my group and also individually."
So was he disappointed to place third in the finale? Not at all. "I am extremely grateful to be a part of something so special," Nick told
Digital Journal
. "The cherry on top of all of this was being able to do something that I could share with my kids. Seeing how excited they were to see the Croc on stage made this experience 10 times more meaningful."