A December Nick Carter Catch Up!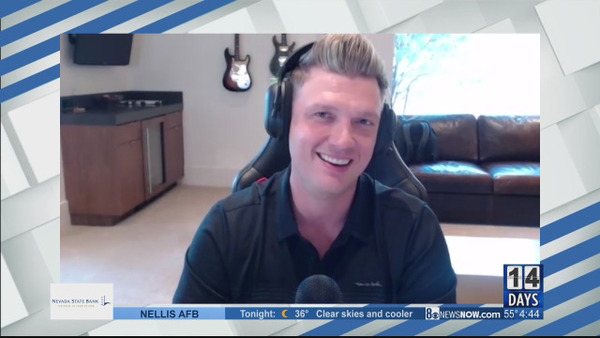 Nick has been crazy busy with everything from dropping a new song (Have you listened to "80s Movie" yet?), to being revealed on The Masked Singer, to talking to fans via Looped, to preparing for the holidays like the rest of us!
It's a lot to keep up with at one of the busiest times of the year, so we've compiled a quick list below of everything you might have missed.
- Nick talked to Entertainment Tonight about everything from the very mysterious collab with Lance Bass to the hot collaboration with Britney Spears on "Matches" -
watch here
!
- Vegas Revealed caught up with Nick about his life living in Las Vegas and all of his recent activities, plus the Backstreet Boys potential return to Vegas in the future -
watch here
!
- Nick revealed to People that his kids were surprised to find out that he was the voice behind the Crocodile on The Masked Singer and how the show helped him transform as a solo artist -
read it all here
!
- Interested in what inspired Nick to team up with Cure 4 The Kids?
Watch his interview
with 8 News Now!
- Last year, Nick performed a mash up of BSB hits with German performer Helen Fischer and the show will be re-airing at 8:15pm (local German time) on Christmas Day! You can catch it streaming
here
.
Now that you're all caught up (for now), we're wishing you all a very happy holiday and new year! Stay safe, stay well, and we look forward to delivering more Nick news in the near future!