Xs + Os: Join Nick + Kevin For A Super Bowl Chat Live!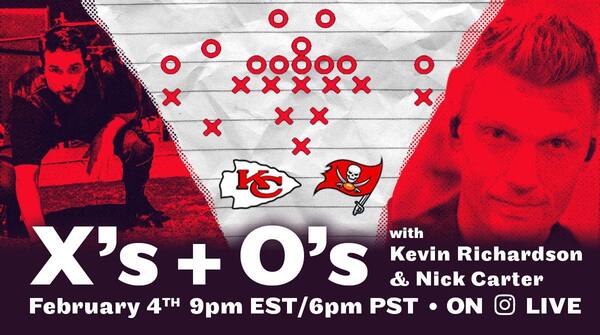 The Tampa Bay Buccaneers and the Kansas City Chiefs are going head to head in Super Bowl LV on February 7th.
You already know who Nick Carter is rooting for, but did you know that he has a bandmate on the opposing side?! Kevin Richardson, who could be found at last year's Super Bowl rooting for the Chiefs, will be doing the same this year, truly making this year's game a battle of the Backstreet Boys.
Join both Kevin and Nick on Instagram Live on Thursday, February 4th at 9pm EST / 6pm PST / 8pm CST as they talk football teams and Super Bowl dreams ahead of Sunday's game! Both Boys will be on their own IG accounts so make sure your notifications are on so you don't miss it.
Who are you rooting for? Drop your pick to win in the comments below!