Listen: Nick Shares His Favorite Music On BSB 'AIHTG' Radio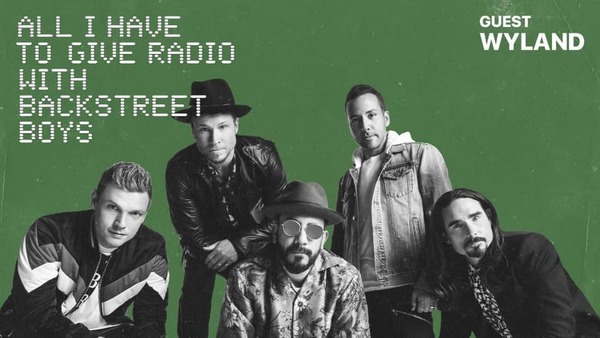 At the end of last year, the Backstreet Boys joined many other artists in launching a new virtual venture. All I Have To Give Radio is a podcast-like series that began with the group talking together about their time in quarantine thus far, talking about their career together and picking a few songs to play along the way. As the series progressed, each Boy has been featured in their own episode, each sharing their musical journey and stories you might not have previously known.
Nick's episode dropped last week and, as you can guess, it's an eclectic treasure trove of music ranging from 80s classics to rap to dance music and more (with stories to go along with each). He also brought on his artist friend, Wyland, to talk about his art, his foundation and how he and Nick became friends.
If you haven't listened yet, you can listen here.
Listened to the episode and wishing you had these songs on a playlist? Nick's got you! All of the music featured on his episode can be found on this Spotify playlist... just in time for a perfect weekend soundtrack!