Scam Alert: Watch Out For Nick Carter Imposters!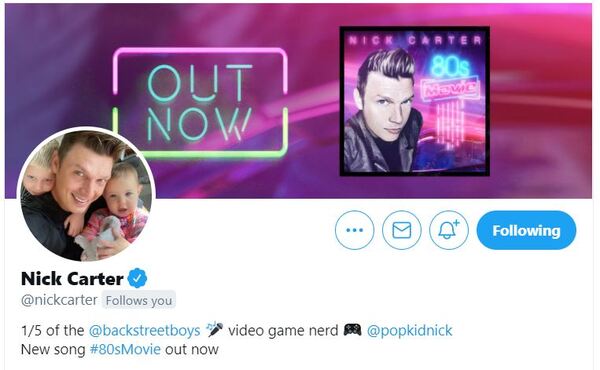 As many of you know, there is a number of social media accounts that are attempting to message fans, pretending to be Nick Carter in order to get money (sometimes in the name of a fake charity), gift cards, and / or personal information. These are
not
Nick Carter and / or anyone associated with him personally.
In recent months, these fake accounts and attempts have only seemed to multiply. DO NOT INTERACT WITH ANY ACCOUNT PRETENDING TO BE NICK CARTER. You can verify that it is not Nick by checking the accounts to see if they are verified (with a blue check mark). Rest assured, the real Nick Carter will never ask you for funds of any kind.
If you are contacted by an imposter account, please help us eliminate these accounts by referring to the social media platform's instructions and reporting them immediately.
You can find Nick's ONLY social media accounts here: