The Carters Welcome A New Baby!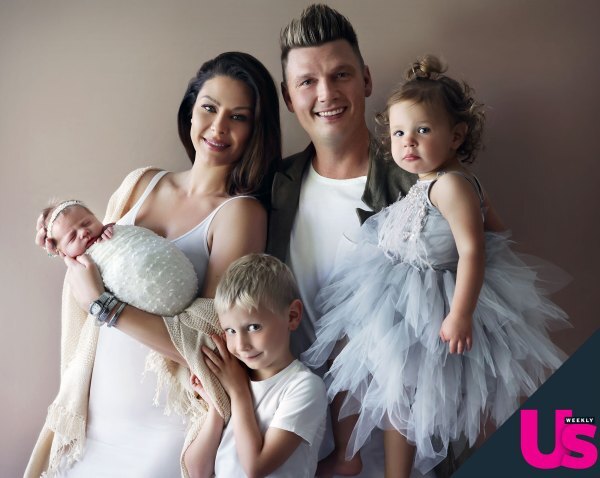 It's a(nother) girl for Nick and Lauren!
After they announced their surprise pregnancy in January, the couple welcomed their newest bundle of joy on April 21st, just two days after their son Odin's 5th birthday.
While everyone is at home "safe and sound" now, the arrival did not come without a few minor complications, as Nick communicated through tweets in the days following his newest daughter's birth. Nick took the opportunity on Monday to not only thank everyone that sent prayers, love and support for his family, but also to the doctors, nurses and staff at Southern Hills Hospital in Las Vegas for taking the best care of the baby.
You can click here to see the first little glimpse of baby girl Carter with her parents in US Weekly and stay tuned to this post for all the latest updates as they are revealed!
UPDATE (6/2/21): Meet Baby Pearl! Photos of the newest Carter baby, the family and the inspiration behind her name can all be found in this US Weekly exclusive!
You can also find more photos taken by Lori Dorman here, here, and here.