Nick Carter + Lance Bass Join Forces For IG Live!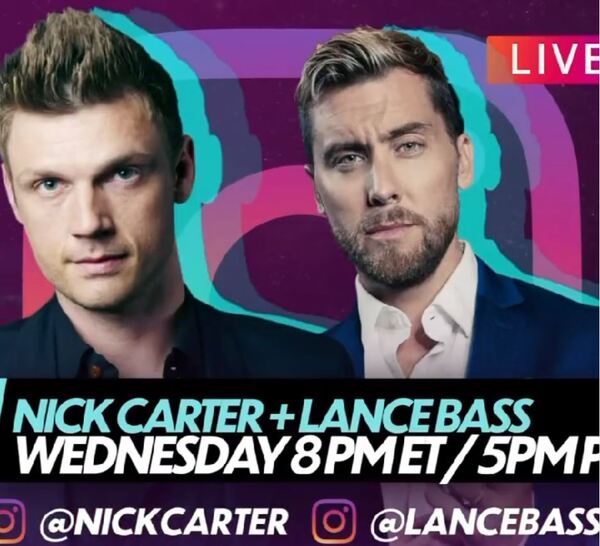 Nick Carter and Lance Bass sent shockwaves through pop culture and social media platforms when they both posted photos of themselves hanging out back in September 2020.
Since then, the pair have been teasing an upcoming project, going back and forth in social comments and most recently, posted about a virtual meeting where they were joined by several others, including film producer Michael Sugar.
And now finally... the 90s boybanders, who both wear many proverbial hats other than members of BSB and *NSYNC, are ready to unleash a few things and they're doing it LIVE on Instagram! Join the pair on for an instagram live event that you will NOT want to miss on Wednesday, June 2nd at 8pm EST / 7pm CST / 5pm PST.
There are big things in store for the future and everyone knows that good things come to those who wait! See you there?
Miss the live? WATCH THE REPLAY HERE!