Go 'Home 4 The Holidays' With Nick Carter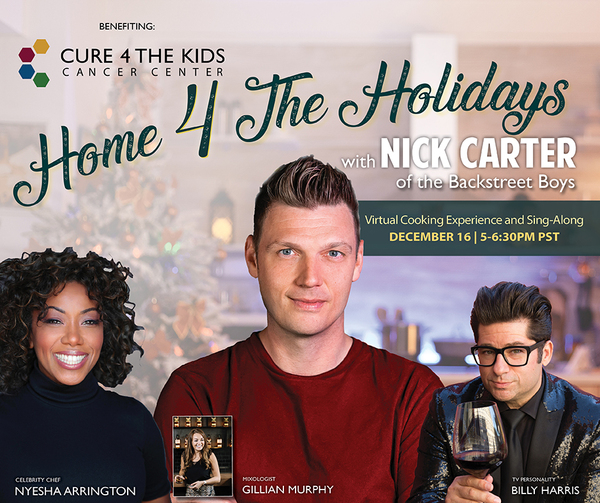 "We as a society have gone through so much in the past couple of years together and I really have always believed that the holidays are a healing time and a wonderful time. I would love for this to be an example of how we can all come together and heal together and move forward in a positive way, supporting one another, loving one another."
That is what Nick Carter told People upon the announcement of 'Home 4 The Holidays', a dinner and sing-along virtual event from his home in Las Vegas, that will include celebrity chef Nyesha Arrington, mixologist Gillian Murphy and TV personality Billy Harris.
The best part? All of the ticket proceeds will go to benefit Cure 4 The Kids, an organization that Nick has been working with for the past few years that is dedicated to researching cures and treatments for childhood cancers.
Included in the $25 ticket is not only a night inside the Carters' home for some Christmas cheer, but recipes, sent ahead of time, for Butternut Squash and Swiss Chard Empanadas, Abuelita Chocolate Truffles, and holiday cocktails so that you can cook along as well as sing along!
The virtual event, taking place on December 16th, will be live from 5pm PST - 6:30pm PST. Space is limited, so get your ticket before they're gone. See you there!