New Music, New Metaverse Ventures and More!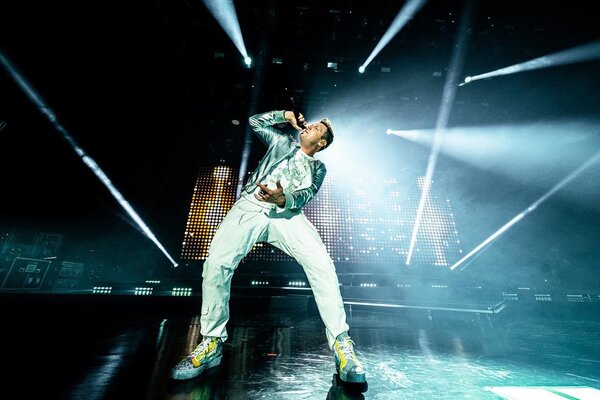 In a surprise to no one, Nick Carter has been BUSY! Not only has he finally gotten back out
on the road with the Backstreet Boys on the DNA Tour
, he recently dropped an announcement that he would be releasing a new solo song soon as well as the fact that he's become part owner of a SimWin sports team! Keep reading for everything you need to know.
- The Backstreet Boys' DNA World Tour picked back up after two years in California a few weeks ago, with a sold out show at the legendary Hollywood Bowl being one of the first stops. Not only was it the Boys' first time performing at the venue, but it was also the first time that Nick had the opportunity to not only bring 2 of his 3 children on the road, but on stage! You can watch the very special performance here.
- If you're a fan of Nick's solo music, you're in luck! He took to instagram following the Boys' Dallas show to announce that one of his biggest dreams was finally happening - Krayzie Bone, of iconic group Bone Thugs N Harmony, was in the studio to collaborate with Nick on his song, "Good Times". The single, which features Jimmie Allen as well, is expected to drop in July, but you can listen to a short clip here.
- Nick also recently announced that he has become part owner of the Tampa Bay Bullsharks, a metaverse football franchise from SimWin Sports. You can join SimWin's discord to learn more and even enter to win a spot. Watch Nick talk about the venture on FOX Business.
- Last but not least, this site will be experiencing a rehaul very soon! Make sure you save the photos you want before the next few weeks.