Germany Webisode #1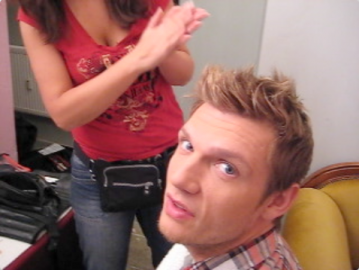 The first official webisode from Germany is up now in the videos section! Nick gets his hair did and talks healthy dieting.
Also, be sure to check out the photos from the Berlin concert, where we created a Guinness World Record for most people whistling at one time! The length of time was also recorded and will go down in history!!
And for those of you in the fan club, we have some exclusive photos for you to check out from Nick's photo shoot at the BeatlesMania museum this morning.
Keep checking nickcarter.net for updates from Germany as we will be updating you guys daily with lots of fun stuff!!